Loft Studios is currently located only a ¼ mile off Interstate 270 on Manchester Road, in Des Peres, Missouri. This makes it a prime location for St. Louis, South and West County residents professionals and their clientele.
Please keep an eye out for additional locations in the future.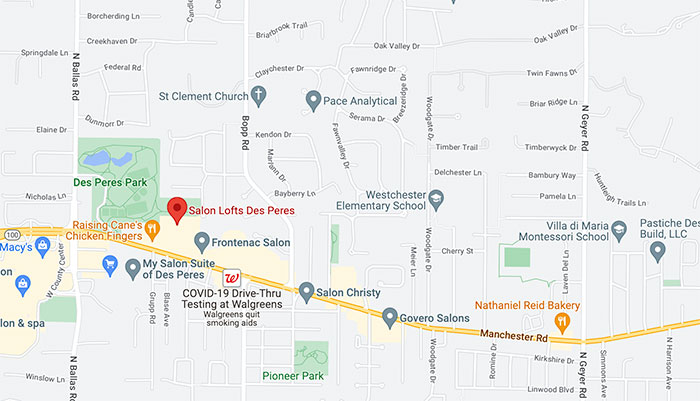 Schedule an appointment with one of our salon professionals today.